Yeah, that's kind of exactly how I pictured Junji Ito. Typical horror author's look. Just look at R.L. Stein.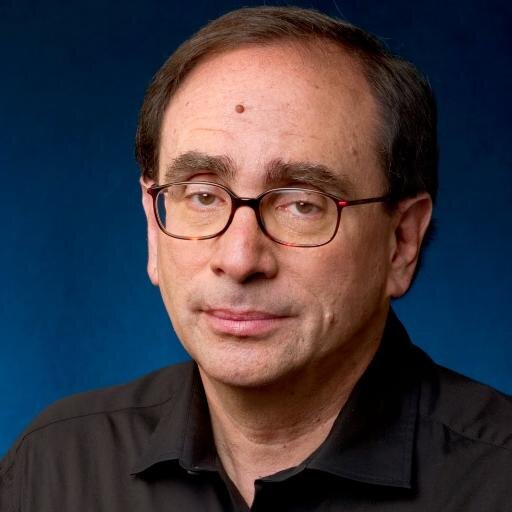 Or Stephen King.
If you wanna write horror, glasses are a must. And a black article of clothing.
This will be the final Ito work of the week, as I want to focus on other works from other authors, and get Portus off of my shelf. Spoiler, no Tomie. Not this year, anyway.
As per my rules, there's no attacking the mangaka involved and I'm working off of three series. So, naturally, I'll examine Uzumaki, Gyo, and Hellstar Remina, since I reviewed those. The most obvious link is the apocalyptic tone of each one, but there's an interesting factor. The range of devastation is contrary to the amount of hope left by the end.
Uzumaki = One town, everyone gone and succeeding town doomed again.
Gyo = One planet, some survivors remain immune and could potentially stop the legs, albeit repopulation is unlikely.
Hellstar Remina = Solar System, everyone on Earth died excluding six people, three of both genders, with hope for finding a safe home within a year.
This brings us to a common factor. None of these lack any sweet ending, but are always overshadowed by the bitterness. So Kirie can live forever with her boyfriend? I'd prefer to date around if it came to that. There's the illusion, or delusion, honestly, that these stories need some form of hope or happiness to be enjoyed. Maybe I just want the Earth to crash and burn with remnants of dust floating in space. Maybe I want to see everyone farting on crab legs. Why does the positivity  matter?
Well, Ito never talks down to the reader. Things suck; and Ito makes it abundantly clear to us. It's not Twilight where the horror is a means to the romance; rather, the romance is a means to the horror. We need someone to cheer for, or we become removed from the events and relatability. But that's a commonplace concept. So let's step it up. How many other genres could end with the Earth's destruction? Horror and Death Metal, but the latter only for music, I suppose. Now, how many people would you imagine could survive the Earth being eaten? Zero?
The hope for humanity allows for a curveball to be thrown. Sometimes the humans can survive, sometimes doom is apparent. But there's always a chance, and that makes the romance, the hope, the happiness necessary. Ito isn't a softie (well, not to strangers, but…), he needs these elements for surprise. Would you have guessed the girlfriend becoming bloated like that in Gyo, turned monstrous? And the protagonist remains without love. Finally, without love, beauty, we could not have horror, the ugly, AKA the visually preferable. I mean, it's way more interesting.
Speaking of the art, Ito only has a few faces, like most artists, but they're GOOD faces. They don't need to smile or kiss, they need one thing: The face of fear. Whether monsters with sharp teeth, humans losing the need to live, or ice cream children sinking away with a careless grin, the face of fear has no peer when it comes to Ito.
One more idea. I said that Ito never talks down to the reader in terms of how things will turn out. On top of that, Ito also never insults the reader's interest. I've read a vampire story by him, and it changes the dynamic of typical in such away that makes the creature fresh yet familiar. Unlike so many "horror" manga in the US, which have witches and yokai and devils as cute pals, Ito knows. He so knows, and takes full, glorious, fleshed-out advantage of the creatures of the night. And I'm sure they return the favor by giving him great press. Heard of a centaur working at Nintendo, gave Ito a one-shot to do for Pokemon.
I mean, everything is scary to him, and he knows how to show it. But we'll look at that more next week.
Oh, and the lack of explanation for everything? Eh. It's not the why or how, but the what and which. Like, "Which Ito stories should I examine next week?" But for now, tune in for some other authors. Maybe there's ghosts or deep-fry shrimp! Probably not.